Downend Resin Bound Driveway Contractors
HTS Surfacing is a trusted Downend resin driveway installation company, working across Downend, the South & South East of England.
We work for home owners, businesses & local authorities and have done for over 25 years.
There are two main techniques for using resin in a driveway. Despite their similar names, there are some important differences: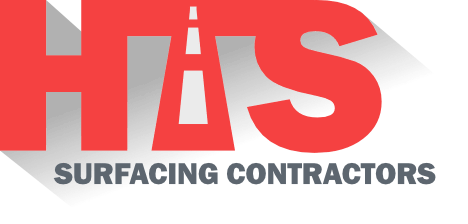 Resin Bound Driveways Recommended
when using this technique, resin and aggregate are mixed prior to application. The mixture is then spread evenly across the chosen surface, drying to a very solid and even finish. A big advantage of this technique is that the drive remains completely water permeable.
Resin Bonded Driveways
this technique involves first applying plain resin over the driveway, followed by a layer of loose stone pressed into the surface. This is a quicker and cheaper process but can often lead to loose chippings and an uneven finish. There is an added disadvantage that the drive will no longer be water permeable.
We offer our Downend clients the option of either type of resin driveway, but we highly recommend choosing resin bound for best results.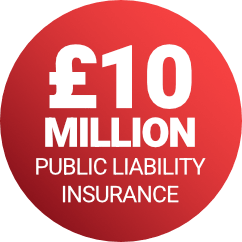 Resin Bound for Driveways, Paths & Patios
Resin bound and resin bond driveways, paths and patios are become ever more popular with homeowners in Downend. A number of people choose a resin driveway to improve the look of their current driveway or path surfaces.
In the case of a resin bound driveway, this will also aid with water drainage. Resin surfaces can be used for a number of purposes, such as pathways, access roads, pool surrounds and patios, as it is versatile, strong, flat and even.
How much does a resin bound driveway cost in the Downend RG20 area?
The price for a new resin driveway depends on a number of factors:
The size of the area to be surfaced
The style of resin you choose
The drainage provisions required
Additional patterns included
inclusion of steps or features
The condition of the current driveway
To get the best, most accurate quote for Downend resin driveway installation, just get in touch with our team and we'll arrange to survey your property, then provide a no-obligation estimate.
Why choose HTS Surfacing for your Downend resin driveways?
It's nice to have your Downend property framed by a durable surface that is also visually pleasing. Hundreds of different resin drive colours can be chosen from to create your choice of style. We will ensure your resin driveway, path or patio will become an area to be proud of.
Why not get your paths and steps surfaced with resin too? We can combine attractive edging styles and features to really complete your outdoor resin areas.
All our work is carried out by a dedicated team of specialists who have years of experience in laying resin bound driveways and other paving projects across Downend and the surrounding areas.
We are trusted, professional & local resin driveway experts in Downend
Our primary focus is complete customer satisfaction. We ensure quality and reliability, so you have the peace of mind that your Downend resin bound surface will be completed on time and within budget.
With £10million public liability insurance, competitive prices and a fast response, our skilled and professional workforce make us on of the first choices for resin driveways in Downend.
We have vast experience working with both private and commercial clients, so you can rely on our expertise and professionalism.
Looking for a service other than Resin Driveways in Downend RG20?
We provide a whole range of surfacing and driveways options for our Downend clients:
Not in Downend? Still looking for "Resin Driveways companies near me...?"
We have years of experience providing our Downend clients with Resin Driveways, however we also cover many other regions: