Surrey, Berkshire & Hampshire Playground Surfacing Contractors
At HTS Surfacing we are established playground surfacing contractors for schools in the the Surrey, Berkshire & Hampshire area, with many years' experience.
We provide play area surfacing solutions ranging from Tarmac play surfaces to resin bound. We can also arrange renovation and repair of existing play area surfaces.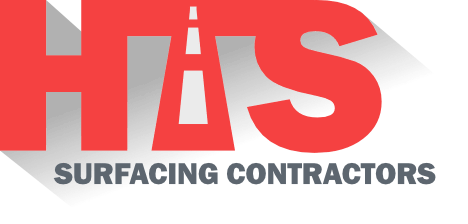 We specialise in surfacing all types of play area, from small private playgrounds, to larger local school play areas and public parks.
We work closely with many local authorities, councils, private contractors and commercial businesses, meaning over the years we have built an enviable reputation.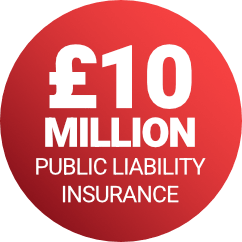 Does my Surrey, Berkshire & Hampshire playground need a repair or a resurface?
Most play areas are made of asphalt or tarmac and, over time, wear and tear will start to show. Issues such as cracks, potholes, weeds, discolouration and fading can all raise their ugly heads and start to make your school's playground look like it has seen better days. Water ingress can sometimes turn a small repair into a much bigger and more expensive resurfacing job.
Our team of tarmac experts can inspect your Surrey, Berkshire & Hampshire playground and quote you for a repair or a new hard wearing surface, depending on the state of the current surfaces.
Both playground repairs and full play area resurfacing will last for many years, providing you with a low maintenance finish suitable for the level of use you expect.
Why choose HTS Surfacing for your Surrey, Berkshire & Hampshire playground surfacing?
As one of the leading play area surface contractors in Surrey, Berkshire & Hampshire, we only use the finest quality materials, ideal for any public or private playground surface.
Our tarmac and asphalt surfacing materials are supplied by some of the biggest names in our industry, meaning they can withstand heavy footfall and will last for many years to come.
We are your #1 choice for laying playground surfaces in Surrey, Berkshire & Hampshire
Our primary focus is complete customer satisfaction. We ensure quality and reliability, so you have the peace of mind that your Surrey, Berkshire & Hampshire school play area surface will be completed on time and within budget.
With £10million public liability insurance, competitive prices and a fast response, our skilled and professional workforce make us on of the first choices for installing and repairing tarmacadam playground in Surrey, Berkshire & Hampshire.
We have vast experience working with both private and commercial clients, so you can rely on our expertise and professionalism.